FIND LOCATIONS
25 Offices In India & 7+ Countries.
Need for Career Guidance and Education Consultants in abroad ?
Study in Australia - Overview
Tax and Superannuation

Volunteer and industry experience

Know your rights

Post-study work opportunities

Employability resources

Work while you study

For Indian students, a two-year work visa is offered in Australia. 

In Australia, job opportunities exist for Indian students both during and after their studies.
Key lodestones Of in Australia
Australia has six of the world's top 100 universities. …
Australia has one of the best educational systems in the world. …
Excellent student experience and satisfaction. …
Australia has seven of the world's most student-friendly cities. …
The government's scholarship plan for international students.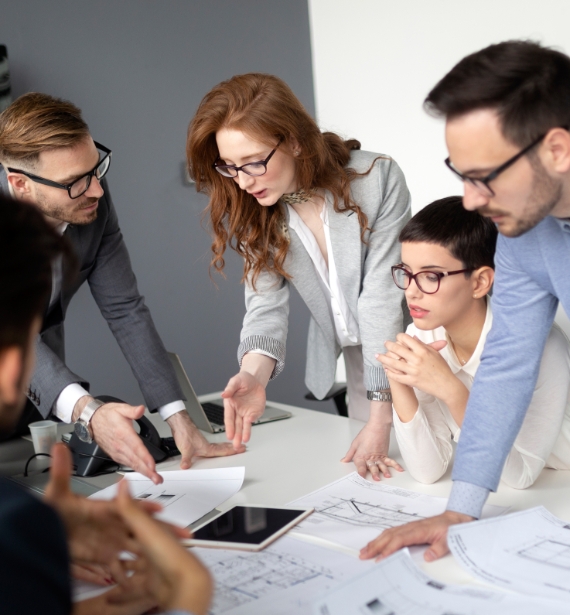 STUDY VARIOUS COURSE
Explore Australia
Why Study In Australia?

When people suppose of Australia, they see wide open spaces of hinterland backcountry, kangaroos, koalas, and clean air and water. Australia has much further to offer than the usual prospects. numerous transnational scholars are choosing to study in Australia because of its friendly, laid– back nature, excellent education system, and high standard of living.

Growing Destination
Australia is presently the third most popular destination for transnational scholars in the English- speaking world, behind the United States and the UK. numerous transnational scholars choose to study there because of the artistic diversity, friendly natives, and high quality of education.

Global Recognition
Graduates from Australian seminaries are largely sought after due to the emotional transnational character of the Australian education system. This system is precisely regulated by the government in order to maintain the high norms of education associated with the country.

Cost of Living
Australia's standard of living is amongst the loftiest in the world. Living charges and education costs are vastly lower in Australia than they're in the United States and United Kingdom. transnational scholars are suitable to work part time while they study, allowing them to neutralize their living costs. There's also the possibility of literacy, which helps to lower the cost of studying for transnational scholars.

Diversity of Education
Institutions in Australia offer a wide variety of courses and degrees, so transnational scholars can fluently find the academy and field that are right for them. The first decision transnational scholars have to make when choosing a degree program is which academy caters most to their requirements and interests. scholars can choose between universities, vocational education, and English languagetraining.However, it's easy for scholars to move between one qualification position and from one institution to another, If necessary.

Technology
One of the most charming aspects of Australia for transnational scholars is the emphasis on scientific exploration. Australia is at the van of new technology and inventions. scholars who study in Australia can take advantage of the country's emotional technology and coffers.

Work
transnational scholars are allowed to work up to 20 hours per week while studying in Australia. This is a great occasion for those who want to earn plutocrat to neutralize living charges during their stay, and for scholars who want to gain work experience in their field of interest while they study. Find out some important effects to keep in mind for the working pupil in Oz.

Reasons to study with Australia
Australia is known for its different and welcoming people- there are so numerous reasons to consider studying with an Australian education provider.

Discover how to be an innovative, nimble thinker
Australian universities, sodalities and seminaries are committed to equipping you with practical chops and knowledge to help you succeed in your chosen assiduity. As global demand thunderclaps for entrepreneurial and innovative thinkers, Australian education providers havere-engineered their approaches to tutoring and literacy to inspire study– leading creativity among scholars in every discipline.

Australian universities, sodalities and seminaries will educate you the practical chops and theoretical knowledge to help you succeed in a fast– changing world and remain nimble in uncertain times.

Study at encyclopedically ranked institutions
Australia is setting transnational norms for excellence in education.

The Australian education sector comprises world– leading education institutions, ultraexpensive training installations, and outstanding speakers and pupil support services.

still, look at independent global rankings similar as Times Higher Education, QS and Shanghai Rankings, If you 're looking for unprejudiced evidence that Australian universities truly are world– class. These organisations constantly rank Australian institutions in the world's top 100 universities time after time.

Gain work experience while you study
There are numerous precious chops and gests to gain if you choose to study in Auustralia.
What makes Australia a great place to work as an transnational pupil?( PDF1.8 MB)

Australian institutions give an education designed to help you succeed in the global pool. An Australian qualification will make you veritably seductive to implicit employers in Australia, at home and around the world.

numerous Australian degrees and vocational courses include work experience programs and externships so you can gain hands– on assiduity experience and grow your professional network while you study. Once you complete your degree, you may also be eligible to stay and work in Australia.

While studying, you can work up to 20 hours per week during the semester and full– time during the semester break. This can be a great way to find study– related work or simply pay for your life in Australia.


Access expansive pupil support services
Australian institutions offer a huge range of pupil support services to help you settle into your new life in Australia. Education providers must misbehave with strict quality control and government delegation measures so you can be assured you'll admit only the stylish service. In several metropolises and municipalities, there are devoted transnational pupil support centres, each immolation practical advice and support on issues like legal rights, job chops and openings to meet and socialise with other original and transnational scholars.

Australia's Education Services for Overseas scholars( ESOS ACT) frame enforces by law the best- practice protection for the rights of transnational scholars studying in Australia.

Live and study in safety
Australian metropolises have some of the smallest crime rates in the world, and our thoroughfares and public spaces are open and safe. There are numerous options for accommodation you can live in purpose– erected pupil townlets, homestays, private settlements, share– houses or boarding academy accommodation.

Feel welcome in a multilateral society
Australia is a friendly and welcoming country. Our nation values individual freedoms, and the rights of citizens and callers are defended under a transparent legal system.

We're also a multilateral society with respect for others no matter who they're or where they come from. Did you know nearly 30 of Australians are born overseas? This has made our country rich with ethnicities and societies from each over the world.

When you study in Australia, you'll join further than half a million transnational scholars from 192 countries who have been ate into Australian life.

Make the utmost of Australia's great outside
With a unique blend of thriving metropolises and indigenous centres, vast open spaces and spectacular geographies, it's no wonder Australia attracts people from each over the world.

The first thing you'll notice when you land in Australia is our fresh air and blue skies. We've a long history of guarding the beauty and sustainability of our terrain. The result? Clean and sustainable metropolises and indigenous centres with plenitude of green spaces and fairly low air pollution.

Our different natural terrain offers a range of gests – you can relax on our golden strands, adventure into our public premises to see our unique shops and creatures, and explore the untamed hinterland.

Australian institutions also place great significance on tutoring scholars the value of sustainability and how to apply it in all areas of assiduity.

Enjoy a high standard of living
Australian metropolises are constantly ranked as some of the most habitable in the world. Our quality of education, healthcare, transport, structure and government services are rated well above transnational pars.

Australia is a technologically advanced country with a strong, encyclopedically competitive frugality. You'll enjoy all the benefits of high– quality services, transportation and structure in our municipalities and metropolises.

Employment openings
Our educational institutions make scholars work–ready and understand what it takes to succeed in the global pool. An Australian qualification will make you a veritably seductive implicit hand to employers in Australia, at home and around the world.

Australian education system
The Australian education system offers primary, secondary and tertiary education linked across the country and across the world.
School education( Primary and Secondary)
School education is analogous across all of Australia with only minor variations between countries and homes. School education( primary and secondary) is mandatory between the periods of six and sixteen( Time 1 to Year 9 or 10). School education is 13 times and divided into

Primary academy– Runs for seven or eight times, starting at Kindergarten/ Preparatory through to Year 6 or 7.
Secondary academy– Runs for three or four times, from Times 7 to 10 or 8 to 10.
elderly secondary academy– Runs for two times, Times 11 and 12.
Tertiary education
Tertiary education includes both advanced education( including universities) and vocational education and training( warhorse).

Language of instruction
English is the sanctioned language of Australia and the main language of instruction in the education system. numerous seminaries offer bilingual programs or programs in other languages.

Australian Qualifications Framework
The Australian education system is distinguished from numerous other countries by the Australian Qualifications Framework( AQF). The AQF was established in 1995 and is a public policy that covers qualifications from the tertiary education sector( advanced education and vocational education and training) in addition to the academy– leaving instrument; the elderly Secondary Certificate of Education.

The AQF has 10 situations and links academy, vocational and university education qualifications into one public system. This allows you to move fluently from one position of study to the coming, and from one institution to another, as long as you satisfy pupil visa conditions. It allows for choice and inflexibility in career planning. All qualifications in the AQF help prepare you for both farther study and your working life.

still, you can be sure that your institution is Government- authorised and nationally accredited, and that your degree or other AQF qualification will be genuine, If you're studying an AQF qualification.

Our institutions are linked across the country and across the world, which makes it easy to move throughout the education system between courses or institutions and formal agreement and recognition fabrics mean every step of the path will contribute to your unborn no matter what your study or career pretensions.

Data about studying with Australia
Study with Australia. It's a fantastic way to foster your education and boost your career prospects.
We've six of the world's top 100 universities.
Our education institutions may be fairly youthful compared with universities similar as the UK's Oxford or the US's Harvard but they're over there with the stylish. The University of Melbourne, Australian National University, University of Sydney, University of Queensland, University of New South Wales and Monash University were all ranked in the top 100 universities in the Times Higher Education World University Rankings 2020.

numerous of our institutions moved their courses online in early 2020 to enable scholars to continue their studies in a remote and flexible format.

We've one of the stylish advanced education systems in the world.
Australia has an outstanding advanced education system. With over,000 courses across,100 institutions, our system is ranked 8th in the Universitas 2019 U21 Ranking of National Higher Education Systems, advanced than France, Germany, Norway and Japan.

An emphasis on pupil experience and graduate issues.
transnational scholars report nearly 90 satisfaction scores for their living and study experience in Australia according to the 2018 Department of Education International Student Survey.

Recent sentiment checks conducted by Study Australia have set up that further than 80 of onshore scholars intend to finish their studies in Australia, indicating they're veritably satisfied with the quality of their education they've been entering.

Seven of the stylish pupil metropolises in the world are in Australia.
We formerly knew our metropolises were great places to live and study but now it's functionary! According to QS Best Student metropolises 2019, nearly all of our major metropolises – Melbourne, Sydney, Brisbane, Canberra, Adelaide, Perth and the Gold Coast – are in the world's top 100 pupil metropolises.

The Australian Government has invested further thanA$ 300 million in literacy for transnational scholars.
Australia offered over,000 Australia Awards literacy and short courses to scholars from over 55 countries in 2019.
Our universities rank in the world's top 50 in a huge range of study areas.
Australia provides world– leading education in numerous study areas. The Times Higher Education World University Rankings 2020 rated our institutions largely in the following fields

trades & Humanities
Clinical,Pre-Clinical & Health
Engineering & Technology
Life lores
Physical lores
Social lores

Admission Process For Undergraduate Courses In Australia
Pre-Application Steps
You can start applying to an undergraduate course at an Australian university once you have completed your exploration about effects like life, living cost, universities, courses among other effects. Following are the way that you can follow before you being your operation

Choose a University

There are numerous factors that need to be taken into account while opting a university. You'll have to do proper exploration on a university's history with respect to its success rate. Make sure you check if the ROI( Return on Investment) is high.

While gathering information about the universities, you must check their approach to education. Check how salutary it's for transnational scholars and if the faculty at the university provides their scholars with the stylish training.

Finance is one of the important factors that help you finalise a university. Check if the education figure fits your budget and explore the literacy offered by the university.

Finalise Programme( s)

For your chosen university, you can check the details of all the courses from the programme roster web runner. Check all the details and class of the programmes and shortlist the bones that fit your preference( s).

On the course roster web runner, Australian universities give alphabetic,stream-wise,specialisation-wise andschool-wise pollutants that you can look for fluently.

Check Entry Conditions

Entry conditions determine whether you're eligible to apply for the particular Bachelor's degree at the university ornot.However, you'll have to take up other options, If you fall suddenly of standardised test scores and fail to meet the conditions. Every university mentions separate entry conditions for transnational scholars that may or may not match the conditions for domestic scholars. Then are the general academic and English language conditions that you as an transnational pupil should fulfil to take up an undergraduate course in Australia

An aspirant must have completed a secondary academy qualification fellow to an Australian Time 12 instrument.

An aspirant must meet the specified English language conditions.

Step– by- step operation Process
The operation process is a pivotal step in the admission process. One must be veritably careful while following every step in the operation. Every detail filled in the operation form by you'll be used for operation assessment, base which, you'll be made an offer. Every university has its particular operation gate through which, transnational aspirants can apply.

Registration

still, you'll have to produce an account on the university operation portal for which you'll be needed to enter your particular details and enter a stoner name and word, If you're a new stoner. Once you submit the form, you'll have an aspirant's account on the website. You can use those very credentials to log in to your account and apply for admission.

Apply Online

Once you log in to the operation portal, you'll be diverted to the online operation form.
Start entering the required information and fill in as numerous fields as possible using the sanctioned documents you have. numerous universities let scholars save their operation in the middle of the process and continue filling the rest of the form in phases.

Pay operation figure

To submit the operation form after completing it, you'll be needed to pay an operation figure which is generallynon-refundable. The transnational operation figure charged by Australian universities can range from AUD 50 to AUD 100 that can be paid online using disbenefit or credit card. Some universities may also give other modes to pay the operation figure. You'll have to check with the university website for further information.

Submit Documents

Supporting documents are necessary for every operation. You should give as numerous documents as possible, as long as they're applicable. The conditions of supporting documents may vary from university to university and programme to programme but, then are some common documents that you must have at the time of the operation process to apply for Bachelor's degrees offered by Australian universities

Academic reiterations

Official English restatement of academic reiterations( if demanded)

The grading system of the country or board

Test results to prove the proficiency in the English language

Letter( s) of recommendation

Advanced Standing operation( if the seeker needs to reduce the duration of the degree)

A valid passport

Statement of Purpose( bribe)

Documents to prove fiscal faculty

Post-Application Steps
After submitting the operation along with supporting documents, you'll have to do towards thepost-application way which include the following

Application Assessment

Within 24 hours of the operation submission, utmost of the universities shoot you an acknowledgement dispatch to confirm the submission, handed you submitted the operation on a working day. Every university in Australia has an Admissions platoon that assesses all the submitted operations. Your operation will also be assessed after submission that can take up to four weeks.

Admit an Offer

After two to four( or further) weeks from the date of submission, you'll admit a decision from the university. The offer could be unconditional( indicating that you have been reserved a seat in the intended course) or tentative( indicating that you still need to meet certain criteria and only also you can do with the registration). You can moreover accept or decline the offer within 24 hours of the corresponding correspondence. You'll also be informed if you fail to meet the conditions and aren't accepted at the university.

Apply for an Australian Student Visa

Once you're enrolled at the university of your choice, you can begin applying for an Australian Student Visa.
Admission Process For Postgraduate Courses In Australia
Pre-Application Steps
Then are the way you need to follow before applying for a Master's degree in Australia

Research and Shortlist

Before applying for a postgraduate course offered at an Australian university, you should consider a number of factors similar as education norms, education figure, literacy, the character of the university, delegation, ranking, ROI, among others.

After thorough exploration, shortlist a many universities that offer your chosen Master's degree program and keep a note of their operation deadlines.

Finalise Programme( s)

Find the program of your choice, its program content and find out if it matches yourrequirements.However, finalise the programme( s) and move on to the coming step, If they do.

Check Entry Conditions

Every aspirant is needed to meet the mentioned criteria for a particular Master's program offered by an Australian university. Although the same may vary from one program to another, one university to another, given below are the general eligibility criteria that you should meet

An aspirant must have completed an undergraduate qualification fellow to an Australian bachelorette, honours degree or graduate parchment.

An aspirant must meet the specified English language conditions.

Some programs may bear scholars to have applicable work experience.

Step– by- step operation Process
The operation process for a postgraduate program in Australia has been mentioned below in detail

Registration

Visit the sanctioned website of the university you have shortlisted and register on their admissions portal. Enter the needed particular details, a username and word. After the account has been created, use the credentials to log into your account and apply for admission.