FIND LOCATIONS
25 Offices In India & 7+ Countries.
Need for Career Guidance and Education Consultants in abroad ?
Accredited Universities


| | |
| --- | --- |
| Capital City | Paris |
| Currency | EUR, Euro |
| Language(s) | French / English |
| Universities | 35 universities |
| Major Student Cites | Marseille, Lyon,Toulouse |

France is an appealing destination for students worldwide
9 out of 10 international students recommend France as a study destination 
Key lodestones Of Study in France
Attractive tuition rates in France
Quality higher education adapted to students' needs
Outstanding research and development opportunities
France is a world-class economic power
France is home to leading international corporations
Young talent is valued in innovation and entrepreneurship sectors
French lifestyle: Paris is the #1 student city! 
French is the third most common business language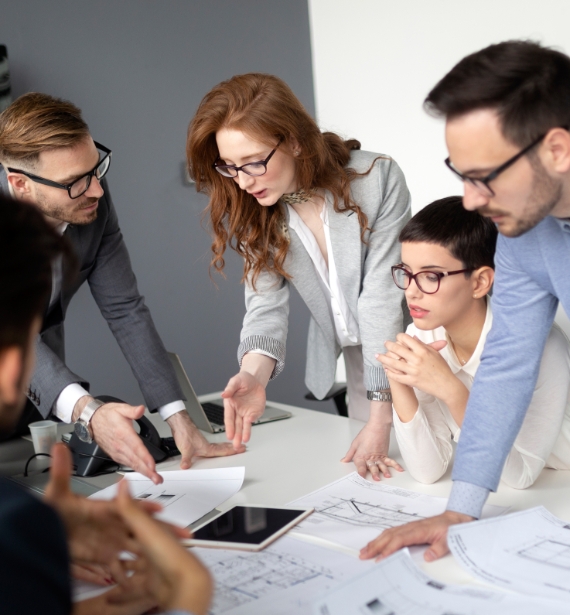 STUDY WITH 100% SCHOLARSHIP
Explore France
Study in France for Indian Students
still, you would not want to miss the prodigies of the Eiffel Tower, stirring in beauty and fun, If you be to attend a council in Paris. It's a place for scholars, as well as individualities of all periods. France is absolutely elegant in every imaginable way – commodity that you would noway want to miss. Packed with the culture of art, fashion, gallery and wine, the chance to study in France will clearly be indeed more charming than it may have been ahead. Whether you choose to begin your literacy in the capital megacity or prefer to go closer to the northern or southern borders, every university offers a different area of specialised literacy. Let us find out what makes France an ideal destination for advanced education.
Study in France
Are you apprehensive that in 2019, around,000 Indians chose France for advanced studies? As a pupil planning to study in France, is it relatively imperative for you to know the benefits of taking our advanced education abroad? How would you feel if you were told that France has a lot further than just an amazing educational system in the world!
Why Study in France?
No matter what part of the country you go, you'll be surprised to know that nearly every French university offers world– class education to scholars far and wide. Besides this, you have the occasion to attend classes both full– time and part– time. You can apply for as numerous as 20 universities in a single operation!
France has further than,500 institutions of advanced education which include 77 intimately– funded universities for all degree courses, seminaries of Architecture, Grandes Ecoles( Great Schools) offering 5- time warrants( original to a master's degree) in scientific, business and trades, further than,000 seminaries for specialised courses in Culinary trades, Hotel Management, Social Work and Tourism.
scholars aspiring to be a part of the french university will find there a good number of fiscal openings like education, loans and subventions to make it easier for them to attend universities. It's important to know that the education costs in the country are comparatively lower than in other areas. Your advanced education in France is packed with exceptional institutions and excellent literacy capabilities within the country. Another factor which adds on to your experience is the easy costs of living in France. It's relatively affordable for scholars to survive in France than in a country like the USA – be it casing, food or indeed entertainment.
French Education System
France is relatively strict when it comes to following the loftiest educational norms. French people take their education veritably seriously, with plenitude of plutocrat spent on erecting education structure. In fact, masterminds, croakers , military leaders,etc. all turn to the high education system in France to gain their knowledge of the assiduity. You should note that the academic time in the country starts inmid-September and stretches up to the end of June in the progressive time.
The academy system is neatly divided into primary position( école), middle academy( collège) and high academy( lycée) roughly analogous to the current educational arrangement in India. After graduating from high academy, scholars can choose to pursue advanced education through colorful parchment routes as well. As a matter of fact, utmost of the educational institutions in France are public and thus concentrate on furnishing quality education at an affordable cost. Two of the positive characteristics that you'll find while you study in France are small tutorial sizes and heavy educator intervention. This means you have enough time to learn, ask questions and seek help. No matter what course you're planning to pursue, rest assured that France has the education you're looking for. To know more, read our blog on the French Education System.
Top 10 Universities in France
France has numerous famed advanced literacy institutions scattered around the country – no matter what subjects you wish to study or degree you want to earn. We've listed some of the stylish universities to study in France.
• Université PSL( Paris Sciences et Lettres Research University)
• Ecole Polytechnique( ParisTech)
• Sorbonne University
• CentraleSupélec
• École Normale Supérieure de Lyon
• lores Po Paris
• TELECOM ParisTech
• Ecole des Ponts ParisTech
• Université de Paris( University of Paris)
• Université Paris- Sud 11
Want to get admission to your dream university abroad?
Studying in English or French?
Of course, when you're attending a council to study in France, you do have the option of literacy in English or French. And if you're interested in understanding the culture of the country as well as forming new bonds, exercising a French course is a great option. French is the alternate most spoken language in Europe and being suitable to speak and understand it, adds so important significance to your life. To know in- depth about the language that classes are tutored in, you can talk to the expert at the council that you're planning to attend.
Note If you're taking up courses in French, you may have to prove your language proficiency by taking an test like DELF( Diplôme d'Études en Langue Française), DALF( Diplôme Approfondi de Langue Française) and TEF( Test d'Evaluation de Français), TCF( Test de Connaissance du Français).
Popular Courses to Study in France
There are literally thousands of diligence in which France excels and scholars can fluently earn a degree no matter what type of career they're interested in. Some of the popular fields of education include Nuclear, Space and Aviation, Economics, Languages, Teaching, Art, History, Medicine, Science and Law. French universities aim to deliver the stylish of literacy openings to scholars. They're relatively apprehensive of these disciplines and insure that they educate scholars beyond the realms of introductory education.

Take a look at popular courses offered by the country
If you're looking forward to studying inFrance.Undergraduate Studies
In order to start your bachelorette's education in France, you must complete your 10 2 or a high academy parchment or original from a recognised board of education. And if you wish to study in France, you should be prepared with your operation well ahead of time and submit it no lower than 2 months in advance of the inception for your asked courses. scholars have the occasion to begin their undergraduate studies in the following disciplines
• Medicine
• Pharmacology
• Psychology
• International Business Administration
• Finance
• International Finance
• International Economics
• Communication Technology
• Information Technology
• terrain
• Art History
• International and relative Politics
• Sociology
• Literary Studies
• Film Studies
• Global Dispatches
• Creative trades
• Linguistics
• French Studies
• European and Mediterranean societies
Postgraduate Studies
France has a global character for offering excellent postgraduate study programs. And, transnational scholars learn so important to exceed in their unborn endeavours. Postgraduate studies in France fall into the following 3 orders
order Degree Description
Taught Masters Mama, MSc and MEng These are analogous to undergraduate studies, with speakers, tutorials and forums . scholars have to probe motifs on their own and take an independent approach to their studying.
Research Masters MRes and MA( Research) These are the prerequisites for entering a PhD in France and scholars must concentrate on perfecting their exploration chops through conducting independent exploration to produce a final design.
Doctorate PhD generally completed after a master's degree or original in a applicable subject. scholars have to demonstrate the necessary aptitude to pursue independent exploration.
Earning a postgraduate degree in France may vary – warrants can be earned within a duration of 4 times, while degree programs need 1 to 2 times to complete. The operation process is veritably analogous to bachelorette's studies. also, to pursue operation courses scholars need to have a valid GMAT score and GRE is important to pursue MS in France.
Living in France
For those aspiring to study in France, it's relatively egregious for them to be exposed to the amazing French culture and wonderfully interactive terrain bringing scholars from around the world. It's clearly a new experience filled with fun and adventure. Universities in France organise shows, fests, hold conferences, forums and host sports conditioning like justice, rugby, football, track and field, etc. There are beautiful galleries offering everything from history, wisdom to ultramodern art of the country. France has further than,000 playhouses, special shows and musicales, besides multitudinous social parties and clubs for scholars to join. Wireless internet access is handed at no cost because of which you can stay connected to your loved bones back home. As we've formerly bandied, Most importantly, scholars have the chance to stay connected to India with the help of wireless internet access handed at no cost! As we've formerly bandied a lot about the elevation of French education, it's basically over to you as to how you make the utmost of each day in the country.
Let us understand some of the important factors to keep in mind before you begin commodity new and instigative
Accommodation in France
Your stay in the country is commodity you should be precisely planning before you indeed pack your bags. Despite, France having colorful casing options available for transnational scholars, not all of them are created in the same way. Take a look at a many of the options given below
• Extended Stay hospices These are more affordable than hospices and offer daily and yearly rates. In fact, these make you feel like home and allow you to move freely.
• Apartments and Townhouses The cost of these rental lodgment may vary as per the megacity that you're in, while these are stylish for those attending council for a many months or long– term.
• Roommates This not only gives you the occasion to cut back on some of the plutocrat that you spend on rent, serviceability and other services.
• Social jackets Although the process for admission into similar installations is frequently lengthy and delicate, you can still consider it. Your concerned university will give you with the details of such a program.
Cost is an important factor when choosing a house you 'll use in France and always look for a place that's near your university.
Costs of Living and Attending College in France
The French government expects you to be suitable to support yourself while you attend council. As an transnational pupil, you're allowed to work part– time up to 20 hours per week while you continue to study in France. Besides the costs of education, scholars need to be apprehensive of colorful factors that affect the plutocrat that's spent to study in France – like the costs of food, entertainment, renting accommodation, inventories and eclectic freights. It's estimated that the average transnational pupil will need to have around INR 6 to 8 lakhs to survive while attending a French university. The average education figure may vary from about INR 6 to 15 lakh per time depending upon the course and the university. still, if you 're looking for sodalities at a lower cost, it's recommended to compare your options before youapply.However, it's a great idea to open a savings regard with a French bank as it can help you make interest on all of the plutocrat that you're depositing, If you 're going out for a period of further than 3 months. either, you can keep track of how important plutocrat you have and use it wisely.
You can conclude for fiscal finances likely to be offered through the French state backing fund for families or CAF( Charities Aid Foundation) that can help you cover some of the cost of living, besides your study in France. Are you searching for carrying fiscal backing to help cover the costs of attending council, also talk to us at influence Edu. We can help you in the right direction for operations and procedure concerning the backing.
Health and Medical Insurance
Considering the health of transnational scholars planning to study in France, the French government offers a health care program for them. Indeed though factors like age, country of origin and duration of the course plays a pivotal part, scholars are needed to have health insurance either public or private. To be eligible for the public health insurance programs, you must be
1.  Below 28 times by October, 1 of the current academic time.
2. Enrolled in a course for a period of at least 4 months.
You can also gain private medical insurance if you're aged than 28 times and staying for lower than 4 months. still, this won't cover you completely and you'll need to take our complimentary content to fill in any gaps. therefore, it's a good idea to compare the different insurance companies before you seek private insurance. You're likely to find a policy that fits well with your budget.
Erasmus
This is a European programme allowing scholars and interns below the age of 30 times, with or without qualification a chance to develop new chops abroad. Every time,000 people, that are a part of this programme, study in France making it the 4th most popular destination. For further information click on the link.
Undergraduate Studies in France
numerous of the seminaries and universities in France offer undergraduate programmes. numerous scholars from throughout the country enrol in these courses. To enrol in a French undergraduate programme, you must have a high academy parchment or the original, as well as complete other criteria.
A French council's academic time extends frommid-September to the end of June the ensuing time. Registration may do at some universities throughout theyear.However, you should make your requirements known well ahead of time and apply at least two months before the launch date of your named courses, If you want to attend a French institution.
It constantly occurs in French universities that competition turns competitive. The sooner you submit a full operation to the academy, the sooner it may be estimated and a final decision can be made. Getting that operation into their hands as soon as possible will really profit you in the long term.
scholars who want to get their undergraduate degree can do so in a variety of programs. A bachelorette's degree can be earned in any of the following fields
• Medicine
• terrain
• Pharmacology
• Art History
• Linguistics
• Sociology
• European and Mediterranean societies
• Communication technology
• Information Technology
• French Studies
• International Business Administration
• Film Studies
• Global Dispatches
• Finance
• International Finance
• Literary Studies
• Creative trades
• Psychology
• International Economics
• International and relative Politics
Although the degrees listed over are among the most popular among transnational scholars, there are a number of other council programs from which to choose.
University Application Deadlines in France
French university operations are open twice a time, with the following deadlines
• Depending on the degree type and other considerations, afterlife admission occurs on January 17th or April 1st( in some cases, after this date as well, grounded on the available spaces)
• For spring admission, the deadline is September 15th, and after that, spots are limited.
•Post-Bac( Parcoursup) operations will be accepted from January 22nd to March 13th.
• TCF operations will be accepted during the DAP process from November to January 22nd.
Language Conditions for Universities in France
Although utmost degrees are tutored in French, there are colorful English- tutored study programs, specially at the Master's andPh.D. situations. The following language examinations are accepted by academic institutions in France
For French proficiency
• DELF or DALF
• TCF
Immunity from the demand to demonstrate French language faculty include
• transnational heirs of literacy from the French government, transnational associations, or foreign governments whose awards are handled by a honored French body Holders of the French baccalauréat, the transnational or European baccalauréat, and the Franco- German baccalauréat
• Citizens of countries where the sanctioned language is French
• Graduates of multilingual programs in which French was tutored as one of the languages
For English proficiency
• IELTS Academic
• TOEFL iBT
Procedure to Study in France
The first step towards getting a degree in your field of interest is to apply for admission at the university of your choice. Only formerly you complete your operation process, the concerned council will review your operation whether you're a good fit for the academy or not.

How Do You Apply at a University?
still, then's an operation companion fornon-EU aspirants planning to study in France, If you're interested in pursuing advanced education in France.
1. Complete your operation to the academy you wish to attend. You can download an operation from the university's functionary website or request in person from the university to want to attend.
2. To study abroad, you need to submit academic reiterations from all institutions you have attended since secondary academy.
3. You need to give a dupe of their passport as well as their passport– sized snap. still, if you're attending the university for further than 3 months, also you have to apply for a visa evidence as well.
4. Some sodalities bear that essays and bribes be written to the stylish of your capability.
5. Submit the evidence of English- language proficiency tests like IELTS, TOEFL or PTE.
6. A dupe of birth instrument as well as a pukka restatement showing the motherland of parents.
7. In order to prove your capability to cover all the abroad charges, evidence of income is obligatory.
Visa and Entry Conditions
As an Indian pupil wanting to study in France, you need to have a valid passport and a visa to enter a new country. bandied below are the types of visa available
Short Stay Visa( lower than 90 days)
• These are governed by the EU regulations and allows you to stay up to 3 months in the 26- country Schengen zone. Holders of this Short Stay Visa are authorised to enter France for the purpose of appearing for an entrance examination or interview at the French university.
• And, if you 're successful, you may appeal for a 1- time renewable hearthstone permit in France without having to return back to India.
All the scholars who wish to study in France for a period exceeding 6 months, have to apply for a long– stay visa for studies.
Long Stay Visa( Longer than 3 months or 90 days)
• Register online and submit documents like academic records, language chops, cover letter, bribe, LOR, valid passport, evidence of backing, evidence of accommodation, medical insurance and flight ticket.
• The French delegacy will review your operation and give you with an appointment date.
• You'll be called for the academic interview with the counsel. Don't forget to carry originals and one set of photocopies.
• At the interview, you'll be asked the reason for choosing France and the specific institution
• also you'll be needed to make a VFS- France account and submit the necessary documents.
• corroborate and confirm your Long- Stay Visa and Residence Permit( VLS- TS). In case you wish to stay beyond the validity of your visa, also you 'll have to apply for a hearthstone permit at the prefecture of your place of hearthstone. This has to be done 2 months previous to expiry.

Scholars Going for externship in France
An externship agreement or Convention de Stage is important for scholars going for an externship in France. It's a contract between the intern, intern's home institution in India and the employer( either the host university or the company). Acting as supplemental plant insurance, the document includes the dates of the externship, tasks and objects that the externship is applicable to the course of study, besides information on the institution in France and the police department. In case the externship is for a period of further than 3 months, also you 'll have to get a stamp from the labour authority in the host country.
Study in France Scholarship
• Charpak Scholarship
• Erasmus Mundus literacy
• Shikhar Thales Scholarship programme
• Bahman Samandari Scholarship Programme
• Amba- Dalmia Scholarship Programme
• École Normale Supérieure International Selection
• Ampere literacy of Excellence at ENS de Lyon
• Emile Boutmy literacy at lores Po University
• Université Paris- Saclay International Master's literacy
• Grenoble Institute of Technology Foundation literacy
• INSEAD MBA literacy
Study in France for Indian scholars After 12th
For all the scholars who are planning to study in France after class 12th, the process of pursuing the studies of your choice in the country is relatively simple. France is a mecca of numerous commanding universities, therefore you're needed to completely go through the list of universities as well as the courses offered by them. Universities in France generally offer inputs in the months of September and June. Once you have set up the UG course of your choice, you can look out for the academic conditions of it. Don't forget to check whether the program is tutored in English or French.
On average, an Indian pupil would bear a minimal 60- 70 in 10 2 examinations. As per the medium of your course, you'll be asked to qualify entrance examinations for DELF, DALF, TEF, etc. If you have chosen French. On the other hand, if you have chosen English as your study medium, scores for examinations like IELTS, TOEFL etc are needed. Once you pass by the step of academic conditions, the coming step would be to follow up for the visa. Listed below are there documents that you may need for the visa operation–
Study in France without IELTS
You can fluently pursue a course in France without qualifying the IELTS test. Listed below are the universities in which you can apply without IELTS score–
• American Business School, Paris
• EBS Paris
• EPITA Graduate School of Computer Science
• ESAIP School of masterminds
• ESC Rennes School of Business, France
• ESGCI, Paris
• ESLSCA Business School
• IESA International
• INSEEC Business School
• ISC Paris
• NEOMA Business School
• Paris School of Business
• SKEMA Business School
• Toulouse Business School
Can I Study in France for Free?
Yes, you can study in France for free! Yes, you read it right. Gone are the days when studying abroad used to beget a hole in the fund. With an cornucopia of literacy, subventions and loans available you can absolutely study for free in France or your other dream destination. Get in touch with influence Edu experts and find the stylish match education for you!

Study in France Your Final Checklist
There is n't any mistrustfulness that you'll be each agitated to study in France. But being in a hurry that you leave effects unrehearsed isn't a good idea! Put in that redundant trouble to double– check effects and keep your documents in place. This will surely help you start your trip with important ease.
• Have you submitted your operation?
• Have you arranged for accommodation and casing?
• Do you have the finances to study in France?
• Will you be working part– time?
• What's the vacuity of transportation in and around France?
• Are your passport and visa ready?
• Have you packed your wallet?
• Do you have all the necessary information about the country and megacity?
It isn't easy for your parents to shoot you off to council that's thousands of long hauls down. thus you should be spending your last many days in India enjoying the company of your people. Consider yourself to be lucky with the occasion to study in France while experience new life and culture.
What Makes Us the Best MBBS Consulting Firm?
ABOUT EUROPE
There are an array of reasons why choosing to study in Europe can help you advance in your academic and career trip and some of them are clarified
What's the European Union?
The European Union is a cooperation between European countries, known as Member States, which have decided to join forces to make a better future together. EU countries work nearly together to make life better for all of their people while considering each country's unique culture and traditions.
The EU wasn't always as big as it's moment. When European countries started to cooperate economically in 1952, there were only six of them Belgium, France, Germany, Italy, Luxembourg and the Netherlands. Over time, further and further countries decided to join, as you 'll discover in Section 3. The EU presently has 27 Member States.
(1) United
EU countries are different, but they 're united by important values, symbols and pretensions. numerous EU countries also use the same currency the euro. To understand what the EU stands for, it's important to know what unites the countries in it.
(2) COMMON EU VALUES
All countries that join the EU commit to the same set of values. These are set out in legal documents called the treaties1, which contain rules that guide the EU's work.When countries join the EU, they promise to admire these values and to cover and defend all EU citizens. Being an EU citizen or occupant means that you should partake and admire these values too.
Values of the European Union
(1) HUMAN quality
Each person is good of quality and respect for who they are.
(2) Republic
This means for case that we can bounce and stand as a seeker in choices. EU countries and the EU itself are representative republic.
(3) RULE OF LAW
The EU and its Member States act following democratically written laws. The rule of law also requires that the justice system be independent.
(4) FREEDOM
All EU citizens are free. This means for case that we can suppose and express ourselves freely, choose our religion, and have the right to education, sequestration and property.
(5) EQUALITY
All EU citizens are equal. This means that laws apply to everyone in the same way, and that nothing is discerned against because of their gender, religion, race or other particular characteristics.
(6) mortal RIGHTS
mortal rights are the introductory rights and freedoms that belong to everyone in the world, from birth until death. They include, for case, quality, fairness, equivalency, respect and independence. These rights are defined and defended by law.
The 8 pretensions of the European Union
Peace, creation of EU values and the well– being of everyone
Freedom, security and justice
Strong and sustainable European husbandry
Social addition and equivalency
Scientific and technological progress
Solidarity among EU countries
Respect for Europe's societies and languages
profitable and financial union
Study, levy and discover
still, train or take part in a youth exchange in one of 33 countries around Europe and beyond, check out the openings available under the Erasmus programme, If you want to study. The programme is open to both teenagers and grown-ups from EU andnon-EU countries, be they scholars, preceptors or other working people.hear to the gests of youthful people who have taken part in an Erasmus youth exchange.Thanks to the European Solidarity Corps, youthful grown-ups can bestow abroad( or at home) for a cause that's important to them. It could be anything from erecting a new grind demesne or helping people in need to a sand clean– up.The DiscoverEU programme gives 18- time– pasts the chance to get their hands on a free trip pass to explore the EU for over to 1 month.
Working in the EU
Do you know what you want to do after you finish academy or university, or are you still allowing about it? It's not always easy to decide what to do for a living, but starting a career does n't mean that you have to stop exploring the EU. As an EU citizen, you can work in another EU country – and you wo n't need a work permit. You have the same access to the job request and the same working conditions, rights and scores as the people living in that country.occasionally acquiring some fresh chops and qualifications to find a job can be delicate. The EU Youth Guarantee scheme helps youthful people to train in the chops that employers need. This may be in the form of on- the- job training or individual career guidance.The EURES job website might help you once you start looking for a job, traineeship or internship in another EU country. It also helps employers find campaigners in other EU countries to fill their vacuities.
Travelling in the EU
Travelling in Europe has come easier over time. utmost EU countries have removed controls at their borders, getting part of the Schengen area. This means that you do n't need to show your passport when travelling between 22 EU countries( Austria, Belgium, Czechia, Denmark, Estonia, Finland, France, Germany, Greece, Hungary, Italy, Latvia, Lithuania, Luxembourg, Malta, the Netherlands, Poland, Portugal, Slovenia, Slovakia, Spain and Sweden) and fournon-EU countries( Iceland, Liechtenstein, Norway and Switzerland).But crossing borders is only the first step.
As an EU occupant, you can carry on using your mobile phone just like at home! In the history, calling or using mobile data abroad was veritably precious. moment, these roving freights no longer apply and you pay the same price for using your mobile as you would at home.You can still watch your favourite television series because the EU makes sure you can pierce your digital subscriptions wherever you are.still, whether it's by machine, train, If your trip is cancelled. The EU is the only area in the world where people are defended by a full set of passenger rights.still, the European Health Insurance Card ensures you can see a croaker or call an ambulance for the same price as locals If you have an accident or fall ill when you 're travelling within the EU.
The EU in the world
As well as having an impact on our diurnal life, the European Union also plays a significant part in the rest of the world.Together, EU countries make up 20 of the world's frugality. The EU has trade agreements with numerous different countries around the world, similar as Canada, Japan and the United States, which make it easier to do business together. All trade agreements negotiated by the EU are transparent and bear the trading mates to cover workers ' rights and the terrain. One of the EU's key values is solidarity, both between the EU countries and with other countries. The EU works to end poverty, save peace, and deliver philanthropic aid. A large network of philanthropic experts in over 40 countries worldwide enables the EU to give food, sanctum, medical care and education for some of the world's most vulnerable people.
Find the countries and Capitals
1- Austria Vienna; 2- Belgium Brussels; 3- Bulgaria Sofia; 4- Croatia Zagreb; 5- Cyprus Nicosia; 6- Czechia Prague; 7- Denmark Copenhagen; 8- Estonia Tallinn; 9- Finland Helsinki; 10- France Paris; 11- Germany Berlin; 12- Greece Athens; 13- Hungary Budapest; 14- Ireland Dublin; 15- Italy Rome; 16- Latvia Riga; 17- Lithuania Vilnius; 18- Luxembourg Luxembourg; 19- Malta Valletta; 20- The Netherlands Amsterdam; 21- Poland Warsaw; 22- Portugal Lisbon; 23- Romania Bucharest; 24- Slovakia Bratislava; 25- Slovenia Ljubljana; 26- Spain Madrid; 27- Sweden Stockholm.
Connect the monuments to EU countries
1- Atomium • Belgium; 2- Rila Monastery • Bulgaria; 3- Charles Bridge • Czechia; 4- Nyhavn • Denmark; 5- Brandenburg Gate • Germany; 6- Alexander Nevxky Cathedral • Estonia; 7- St Patrick Cathedral • Ireland; 8- Acropolis of Athens • Greece; 9- Sagrada Familia • Spain; 10- Eiffel Tower • France; 11- Banski dvori, seat of the Croatian Government • Croatia; 12- cathedral of Pisa • Italy; 13- Kyrenia Castle • Cyprus; 14- Turaida Castle • Latvia; 15- Gediminas ' Tower • Lithuania; 16- Grand Ducal Palace • Luxembourg; 17- Hungarian Parliament Building • Hungary; 18- Saint John'sCo-Cathedral • Malta; 19- Windmills • Netherlands; 20- Schönbrunn Palace • Austria; 21- Wawel Castle • Poland; 22- Belem Tower • Portugal; 23- Bran Castle • Romania; 24- Lake Bled • Slovenia; 25- Bratislava castle • Slovakia; 26- Helsinki edifice • Finland; 27- Ericsson Globe • Sweden
All countries that join the EU commit to the same set of values. These are set out in legal documents called the treaties1, which contain rules that guide the EU's work.When countries join the EU, they promise to admire these values and to cover and defend all EU citizens. Being an EU citizen or occupant means that you should partake and admire these values too.
At Glance
Countries like France, Switzerland, Germany, Denmark and Italy are affordable selection for learning in Europe by foreign students.The smart system for Hotel and Tourism Management Education is in Switzerland. There are varied paid externships with this course.Apart from being an extremely affordable traveler destination, France has exceptional fashion, handicrafts, culinary and business courses.For students who are interested in pursuing engineering, Germany is the right country for them. Germany has the minimum education costs across Europe.Italy is another popular destination for fashion and business courses. The chances available now for students are vast and the exposure given to them is also amazing.Ranked as the 10th smart country in the world for a living, there's another reason for staying in Denmark. The education system nowadays's excellent and the knowledge and technology courses presently are also really good.
Study In Europe After 12th / HSC
Foreign students can study in Europe after 12th, the admissions are grounded on prior academic performance and English proficiency tests. In numerous cases, students can take pathway programs where they gain foundational knowledge about the course and gain proficiency in a language which will be the primary medium of instruction.These programmes allow students direct entry into degree courses and prepare students for the future. Students can choose for certificate courses in an array of courses or bachelor courses.
(1) Application Procedure
Europe is a huge continent and hence the procedure for applying in universities may vary from country to country. now's a list of some essential documents you'll need by your side while making your application to study in Europe Keep your academic transcripts ready as attestation that shows you have passed high academy. You'll need a valid andnon-expired passport since you're an international scholar. Admission essays, LORs and SOP English proficiency test scores like IELTS, TOEFL, and C1 Advanced are compulsory.
(2) Obtaining Student Visa in Europe
Step 1
Collect all the necessary documents needed for a visa which include
Passport size photographs
Application form
An identification card or evidence
A evidence of your educational qualifications like a high school transcript
A document from the police that illustrates that you have n't been into any sort of illegal exertion recently.
evidence of sound financial capability
Medical certification declaring the fact that you're medically fit( applicable in some countries)
invoice of the payment you have made for the admission in your asked university
Letter of acceptance
Step 2
communicate the consulate or embassy of the European country in which you're going to stay.
Step 3
On the day of the interview, they will ask you for the documents that you have collected before so be prepared. The consulate or embassy will give you the date of the interview.
Step 4
Generally a study visa in Europe gets issued within 2 to 5 weeks.
Cost of Studying in Europe
Chancing how important it'll cost to study in Europe will largely depend on the country you have decided for. For a country like Germany, you can save largely on education costs while the cost of living might still be avoidable. In order to understand the average costs you can anticipate during your studies in Europe, it's important to take a look at thecountry-wise education costs that can dodge. The ensuing list provides the estimated education charges for Non- EU/ EEA students wanting to study in different European countries as delivered by study EU.
Scholarships to Study in Europe
Though Erasmus Mundus scholarships utility generous financial aid schemes for those wanting to study in Europe, there are a multitude of country–specific scholarships that you can conclude for. These can range from scholarships offered by the university in a country or the public government for aspiring students across the globe.
The validity of the Schengen Visa is only 90days.However, also you'll need individual more than a Schengen visa, If the course you're applying to will exceed a period of 90 days. What you'll demand is a home permit in the country of your choice. Certain countries in Europe may want for students to apply for a home permit before arriving in Europe.The cost of education in Europe is largely subsidized. This is due to levies. European scholars enjoy the benefit of extremely low rate or affordable freights. There's also the vacuity of no education freights. still, Non EU scholars have to pay the entire education freights. There are certain vittles where they can be relieved from paying the entire freights or just pay moderate to veritably low freights.You can understand and assay your workload through the ECTS system. One academy time in Europe is equal to 60 ECTS. The programs in the first cycle are worth 180- 240 ECTS. the programs in the alternate cycle are worth 60- 120 ECTS. still, the programs in the third cycle don't have a specific ECTSrange
Educations.com Scholarship to Study a Master's in Europe Scholarship for the fall of 2023,
all transnational scholars pursuing a master's degree at any European university are eligible to apply for a education of€,000.
Level Master's
Eligibility All transnational scholars pursuing a master's degree at any European university are eligible.
Award€,000
Deadline 15 May 2023
Rutherford International Fellowship Program.The Rutherford International Fellowship is apost-doctoral fellowship program that brings together top– league experimenters to mileage of its installations. It's part– funded by the European Commission, through the Marie Skodowska- Curie COFUND scheme. Along with furnishing a high– class exploration terrain, The program also offers experimenters training openings via shops, conferences, and learning conditioning.
position Phd Eligibility PhD 4 times or original exploration Experience
William Harvey International Translation Research Academy International Fellowships The William Harvey International restatement Research Academy International fellowship is offered by the European Commission. All the transnational scholars willing to pursuepost-doctoral courses in the field of Healthcare and Life lores can apply to this education. An quantum of 37250 euros will be handed to the named operation to pursue studies at the university of their choice. Education Future International Scholarship Next on the list of our literacy in Europe is the one offered by Education Future. The education future transnational education aims to empower aspirants looking forward to seeking bachelorette's and master's degrees in the European Union. campaigners are free to choose the course of their choice for which they will be handed partial backing for the education figure between INR 2- 10 Lakh. Under the scheme, it's obligatory for scholars to pursue overseas education. Mobility candidate Outdoor Sports Scholarship This incompletely funded education offered by the Mobility candidate group can be your gateway for your dream education at European universities. Bachelor's, Master's, PhD along with advanced and secondary training can be covered under this education. Partial backing of US$,000.( INR) will be handed to the named aspirants. Unlike other literacy, this bone allows campaigners to pursue any course of their choice. Erasmus Mundus Joint Masters Degree Scholarships Open to scholars of all ethnicities, the Erasmus Mundus common masters degree education is a completely funded scheme for the transnational scholars offered by the European Commission. Named amongst the stylish literacy in Europe, this scheme lets the seeker pursue Masters as well as PhD courses. Complete education freights, insurance, transportation along with other essential costs will be covered for the campaigners for studying programs in Erasmus program mate countries.
Facts to Keep in Mind
It becomes veritably critical for individualities who are planning to advance their career in universities abroad. You need to precisely probe and go through the introductory eligibility criteria for admission to a certain university. Whether you need to have an IELTS score or not, listed below are all the rudiments that one must keep in mind Make sure that your documents support the language criteria needed to be eligible for the admission process. Don't vaguely go through a university's website. Check each and everything veritablyclearly.However, take help whenever anything isn't clear, If demanded. You can also reach to the experts at The Career Makersfor any admission related guidance. As someone who aspires to study in Europe without IELTS, you'll be needed to submit a instrument evidence stating that you have studied English at the Intermediate position. Some universities need scholars to achieve IELP to get admission. still, this criterion doesn't apply to all the universities.
Mrs. Ripal Patel
STUDENT
I had a dream to become a doctor and study abroad for that..both my dreams are being fulfilled by TCM. They were very helpful and I had no difficulty to reach my destination , I am living my dream here.
Mr. Jaimin Shah
STUDENT
TCM have given us a beautiful exposure to the university In Kyrgyzstan. I am really enjoying the immaculate ambiance and friendly people here in the Kyrgyzstan.
Mrs. Pooja Patel
STUDENT
TCM consultants have given us a whole new exposure to studying abroad, otherwise in our city we had no clue we can go to study abroad. The best education consultants facilitated everything for us.
Mrs. Jain Ankita
STUDENT
I was not getting admission in my own country to study medicine so I approached TCM consultants .The TCM consultants told me about the universities in Philippines . I took no time to think again for i wanted to become a doctor.